Gravity is seeking additional sites in AZ & TX
Gravity is diligently pursuing build to suit locations in the Arizona and Texas market.
Real estate packages that support 5-10 locations, are most desirable.
Gravity is open to exploring equity options for these locations.
Email Inquiries
Gravity is rapidly expanding across the United States and always looking for new locations.
Our goal is to share our fun and tailored coffee experience across more locations in Washington, Arizona, and throughout the United States. It only takes one glance at our Drive Thrus to appreciate our forward-thinking design and custom architecture. We work with local architects and dedicated brokers to create buildings worthy of the Gravity Experience.
For additional information and inquries please contact realestate@gravitycoffee.com
Our highly qualified team of architects, dedicated real estate brokers and prominent real estate attorneys bring over 100+ years of combined experience, enabling Gravity to make diligent decisions on properties being developed.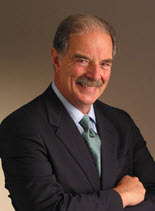 Outside General Counsel
Barokas, Martin and Tomlinson Law
1000 Second Ave Suite 3660 Seattle, WA 98104
T (206) 621-1871  |  F (206) 621-9907
llb@bmatlaw.com  |  www.bmatlaw.com
Mr. Barokas is a graduate of the University of Washington School of Law. His experience includes a deputy clerkship for the Washington State Supreme Court as well as being a deputy prosecuting attorney for King county. He is a founding member of the firm Barokas, Martin and Tomlinson.
His practice is focused towards complex civil litigation, contract law as well as a substantial transactional practice which includes real estate financing, business entity planning and formation. His firm is recognized for providing services involving commercial and real estate transactions, development, design and construction of major projects.
Site Criteria
Ideal Lot Size of 10,000 - 24,000 sq. ft.
Ability to Build 600 - 800 sq. ft.
Stand Alone Buildings
If you have a property for sale or lease, let's talk! Our Drive Thrus are the perfect addition to any location.
Property for sale or lease?